Pork Loin Drawstring | 2 units
Have any query? we would be pleased to help you
For international shipments please contact us before proceeding with any payment.
We would recommend you purchase frozen products to preserve all nutrients and prevent them from deterioration. the cold chain must not be interrumped to keep the product from losing its properties when defrosted.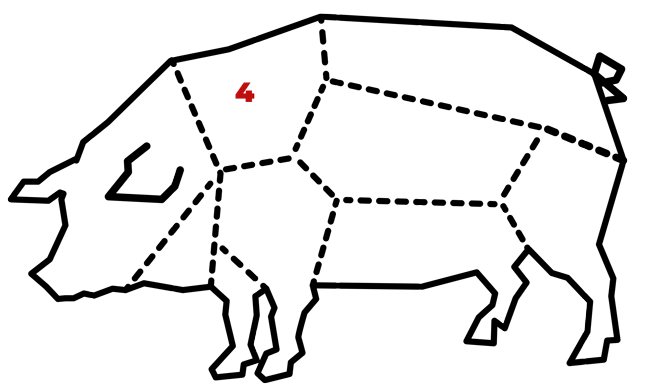 Buy this high-quality Iberian pork loin drawstring. Its name refers to its elongated shape. It is a lean succulent piece with a marble-like pattern within its pinkish flesh created by its intramuscular fat. This pork cut is highly valued because of its quality, flavour and different culinary applications.
DESCRIPTION: this fresh elongated pork cut called "pork loin drawstring" is taken from the part between the ribs and the loin of porks and it is utilised to the full. Don't miss out!
PACKAGING: 1 case x 2 pcs
AVERAGE CASE WEIGHT: 1,20kg
Vacuum-packed product
Refrigerates product within 10 days
Frozen product 2 years
Breed Iberian
Colour Bright red flesh
Texture consistent, fresh
Aroma distinctive, fresh
Flavour consisteng
Allergenics allergen-free

Refrigerate at a lower temperature than 7ºC
Freeze at -20ºC